Material characteristics: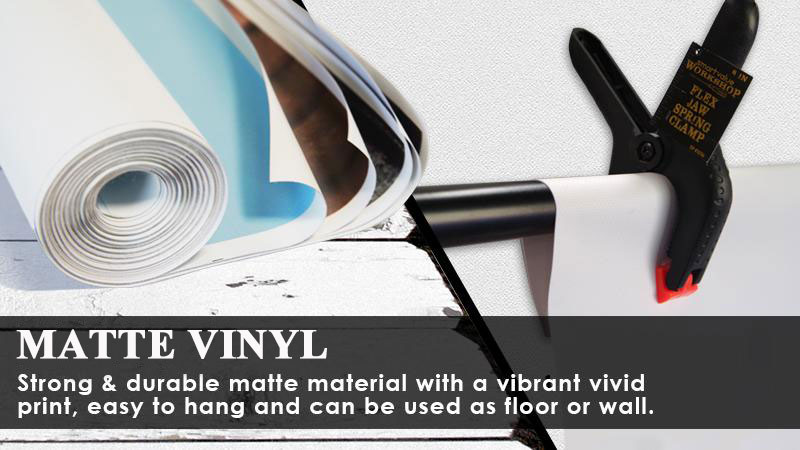 Thin Vinyl: durable and tough, providing a wrinkle-free, glare-free photography background. Vinyl backdrops come with a non-reflective matte finish and are easily cleaned with a damp sponge. Vinyl backgrounds can be shipped rolled(when the small side size below 8ft). So there will be no irreparable wrinkles due to folding.
A vinyl backdrop is known as a wrinkle-free option that is easy to clean between shoots. You can wipe it gently with a damp cloth. They are durable, strong and come in a glare-free matte finish so they are great for studio photo sessions. It is your best choice to take in-studio photography.
Storage note:
1.Don't let it be squeezed by any external force. May cause deformation and wrinkles.
2.Try not to put it in a damp place or expose it to the sun for a long time.This can cause fading.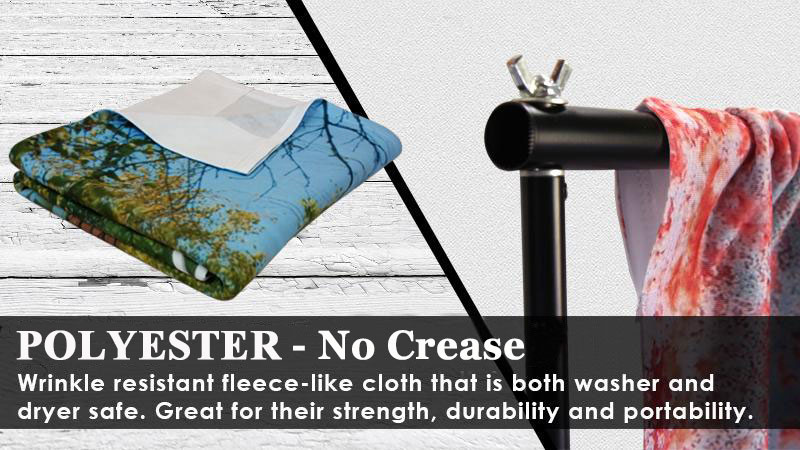 Polyester Cloth: No wrinkles; No creases; Can be washed. Latest and greatest computer painted wrinkle resistant fleece-like fabric that is both washer and dryer safe. These backgrounds are great for their strength, durability and portability for all your shoots, they give you lasting results for years of usage. They fold up nicely in your case and will be ready to shoot at any time. You can also put these backgrounds in the washer and dryer on a delicate cycle to clean them.
Storage:
It can be folded and stored to save space.